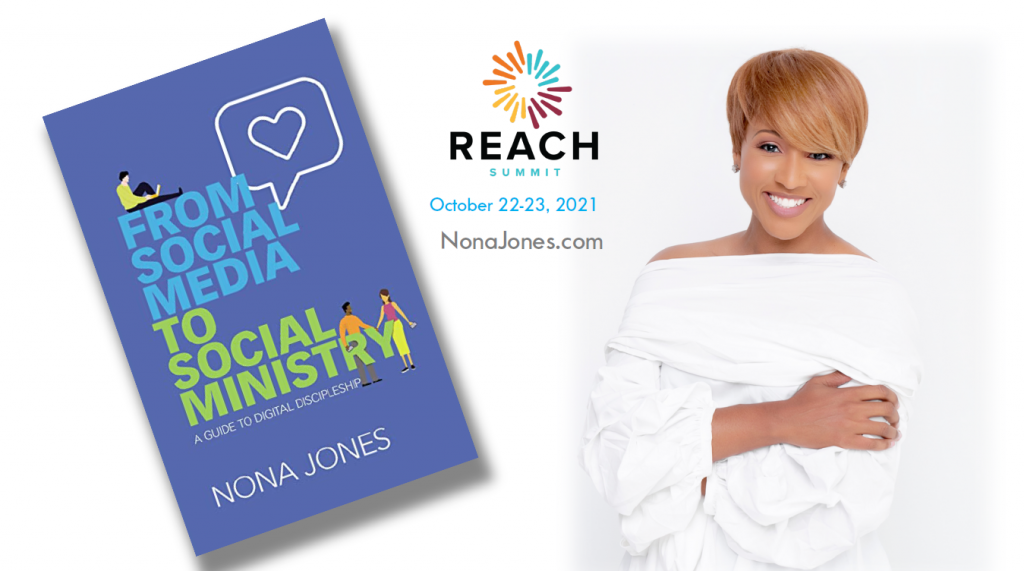 REACH Summit 2021 Registration and Workshop Information Coming Soon!



Nona Jones is an internationally renowned speaker, preacher, author and business executive who has become a recognized voice of hope, healing and inspiration to many, using her platform to equip people to rise from their past pain into a fulfilling future. She was licensed into the gospel ministry at the age of 17 and regularly preaches around the world.
Nona authored two bestselling books, her memoir, Success from the Inside Out, chronicles her journey to healing and redemption after childhood physical and sexual abuse and her digital discipleship guide From Social Media to Social Ministry that equips Christians to advance God's Kingdom through social technology.
Nona has been profiled by ESSENCE Magazine as an "Under 40 Woman to Watch" and Florida Trend Magazine as one of Florida's "30-Something All Stars." A sought-after public-speaker, she has delivered keynote addresses for the United Nations and Attorney General Loretta Lynch. She holds a Bachelor in Communications and Master of Business Administration from the University of Florida where she has been recognized as an Outstanding Young Alumnus. She is also a member of Alpha Kappa Alpha Sorority, Incorporated.
In addition to Nona's professional and civic work, she and her husband, Pastor Timothy L. Jones, Sr., lead Open Door Ministries in Gainesville, Florida. She is an accomplished vocalist, songwriter, worship leader and musician who wrote, composed and co-produced her Billboard-Charting Gospel Album, "Take Me," and she has also published three books. An avid runner and fitness enthusiast, she recently ran her 14th half-marathon in Syndey, Australia. She is the proud mother of Timothy, Jr., Isaac, and Goldendoodle Shiloh.